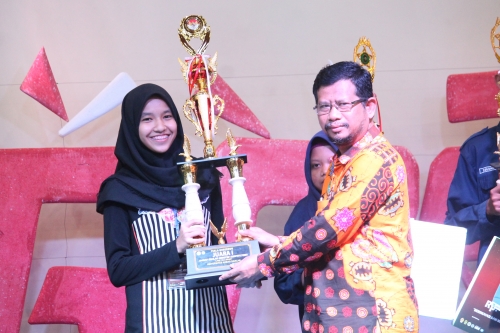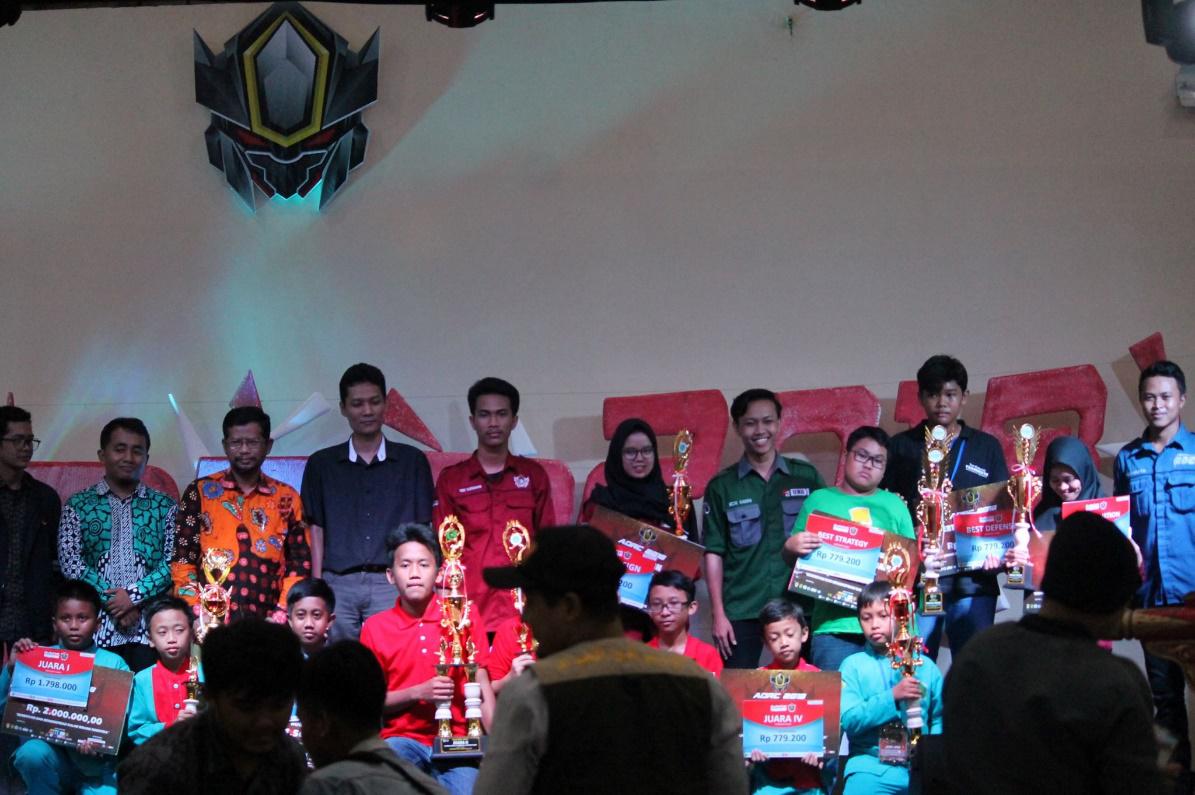 Electrical Engineering Student Association (HMTE) and Robotic Development Community (RDC) of Universitas Ahmad Dahlan (UAD) held Ahmad Dahlan Robotic Competition (ADRC) of 2018. This National Robot Contest on SD-SMA/K level has entered its seventh year, since it was held in 2011.
"The activity was attended by 93 robotic teams, including 27 elementary schools and 66 high schools. The event, which was held on Thursday, December 27th, 2018, was attended by teams from various regions such as Semarang, Surakarta, Gresik, Bandung, Magetan, Jakarta, Banyumas, Purworejo, and Yogyakarta.
Opening ADRC of 2018 at Graha Wanabaktiyasha, the Vice Rector III of UAD, Dr. Abdul Fadlil, M.T., said that today we were entering a new era in the industrial revolution of 4.0 which focused on information system. He expressed his hope that through ADRC, students would love science and technology early. "Hopefully, students' interest in the field of robotics is increasingly developing in line with the theme of the 2018 ADRC, which is to innovate and inspire people in Robotics," he said.
Two categories are competed in ADRC 2018, Sumo and Line Follower Robot Contest, to compete for the Cups of Governor, Mayor, and Rector of UAD. In Sumo category, the selected champions are those with powerful robots that are capable of taking down their competitors, just like sumo sport. Meanwhile, in Line Followers category, the participants compete to speed towards the finish line. The winners for Sumo category include SD Unggulan Aisyiyah (1st and 4th place winners), SMP Muhammadiyah 3 Yogyakarta (runner up and 3rd place winners), SD Muhammadiyah Bantul Kota (Best Design and Best Innovation), MTsN 6 Sleman (Best Endurance). Meanwhile, the winners for Line Follower category include SMAN 5 Semarang (1st place winner), SMK N 3 Yogya (runner up), SMA N 1 Yogya (3rd place winner), SMK N 2 Yogya (4th place winner and Best Design), serta SMP N 1 Bantul (Best Strategy).
Author: Phisca Aditya Rosyady
https://uad.ac.id/wp-content/uploads/field/image/93_tim_ikuti_kontes_robot_nasional_uad_2.jpg
333
500
webmaster
https://uad.ac.id/wp-content/uploads/logo-uad-1.png
webmaster
2019-01-05 02:07:37
2019-01-05 02:07:37
93 Teams Participate in UAD National Robot Contest