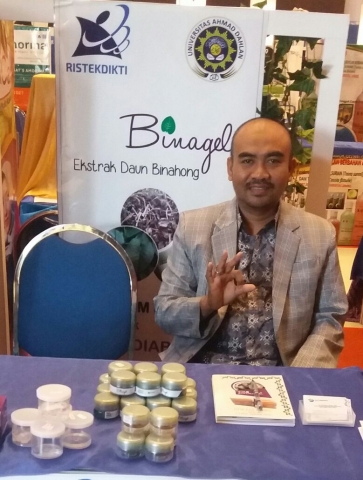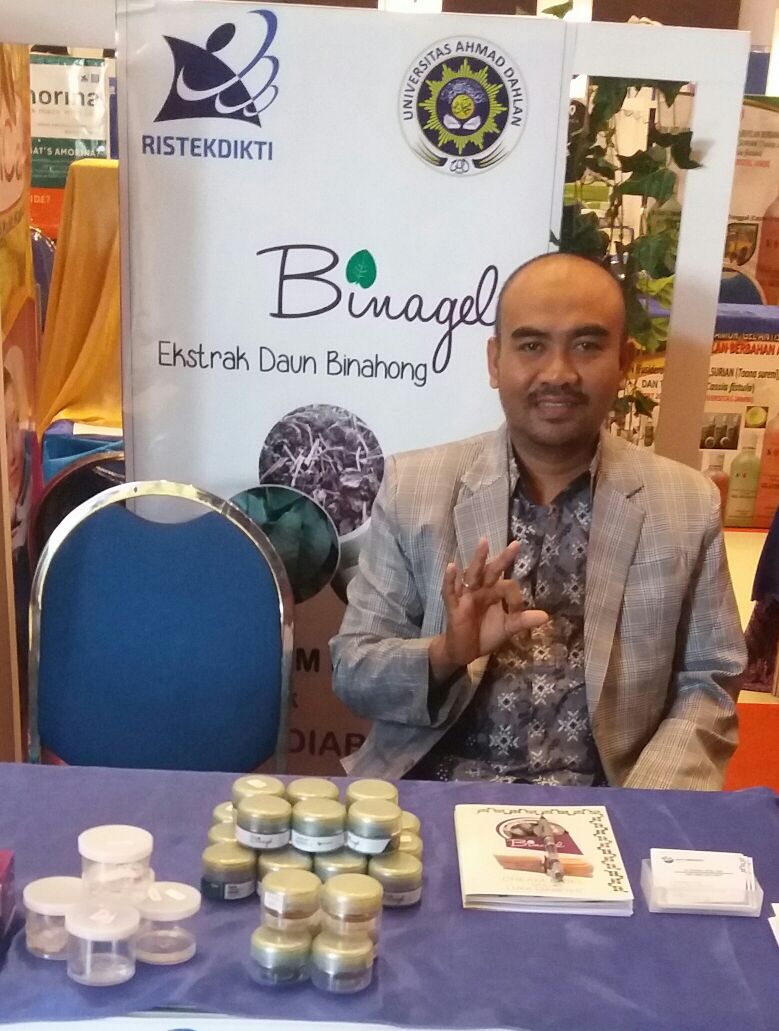 On one occasion during a visit to the editorial office of one of print media in Yogyakarta, Dr. Kintoko, M.Sc., Apt., a lecturer at the Faculty of Pharmacy of Ahmad Dahlan University (UAD) explained about medicine in Indonesia.
He, who is holding a position as the Head of Department of Research and Ummat Empowerment from Healthcare Professionals for Sharia (Help-S), revealed that based on studies, about 60 percent of the Indonesian drug market is dominated by products from China. The rest is dominated by products from India, America and a number of other countries. According to him, although Indonesia actually has abundant natural resources, the contribution it gives to the medicinal field is still very small.
With the enormous potential of natural resources, Indonesia should be able to meet its own needs of medicines independently. It is a very important thing to do, given that, so far, about 96 percent of the active drug ingredients in Indonesia are still supplied by other countries.
"It is time for Indonesia to have drug sovereignty. According to the data, Indonesia spends 11 trillion rupiah budget in a year to import raw ingredients of drugs," said Kintoko.
He added that, according to the Ministry of Industry, Indonesia has a surplus in active drug ingredients which are obtained from oil and gas industries. Indonesia also has 37,000 species of medicinal plants and 350,000 traditional herbs that can be used to support drug sovereignty.
In response to this issue, Kintoko highlighted the development of the national pharmaceutical industry towards drug sovereignty.
"Indonesia has no strict policy. Raw materials and medicines from abroad can still easily be exported. Meanwhile, when we want to produce our own medicines that actually have better quality, we are constrained with high production cost which affects the selling price," he said.
Given how important drug is, Kintoko will be one of the speakers at a seminar entitled "Indonesia Sehat dalam Rahmat dan Lindungan Allah, Kedaulatan Obat Indonesia" or "Healthy Indonesia in the Grace and Protection of Allah, Drug Sovereignty in Indonesia". The seminar will be held on Saturday (14/4/2018) at Pratama Hospital on Jln. Kolonel Sugiono No. 98, Karanganyar, Mergangsan, Yogyakarta.
"This seminar will be held as a solution. The government must at least know the potential that Indonesia possesses in medicinal field, so that it can be a guide to construct policy concerning national drug sovereignty," he concluded. (doc)
https://uad.ac.id/wp-content/uploads/field/image/dr_kintoko_m_sc_apt_dosen_farmasi_uad.jpg
480
363
webmaster
https://uad.ac.id/wp-content/uploads/logo-uad-1.png
webmaster
2018-05-09 04:19:29
2018-05-09 04:19:29
An UAD Lecturer Reveals the Importance of Drug Sovereignty in Indonesia