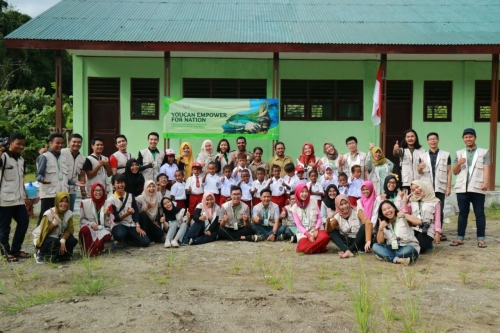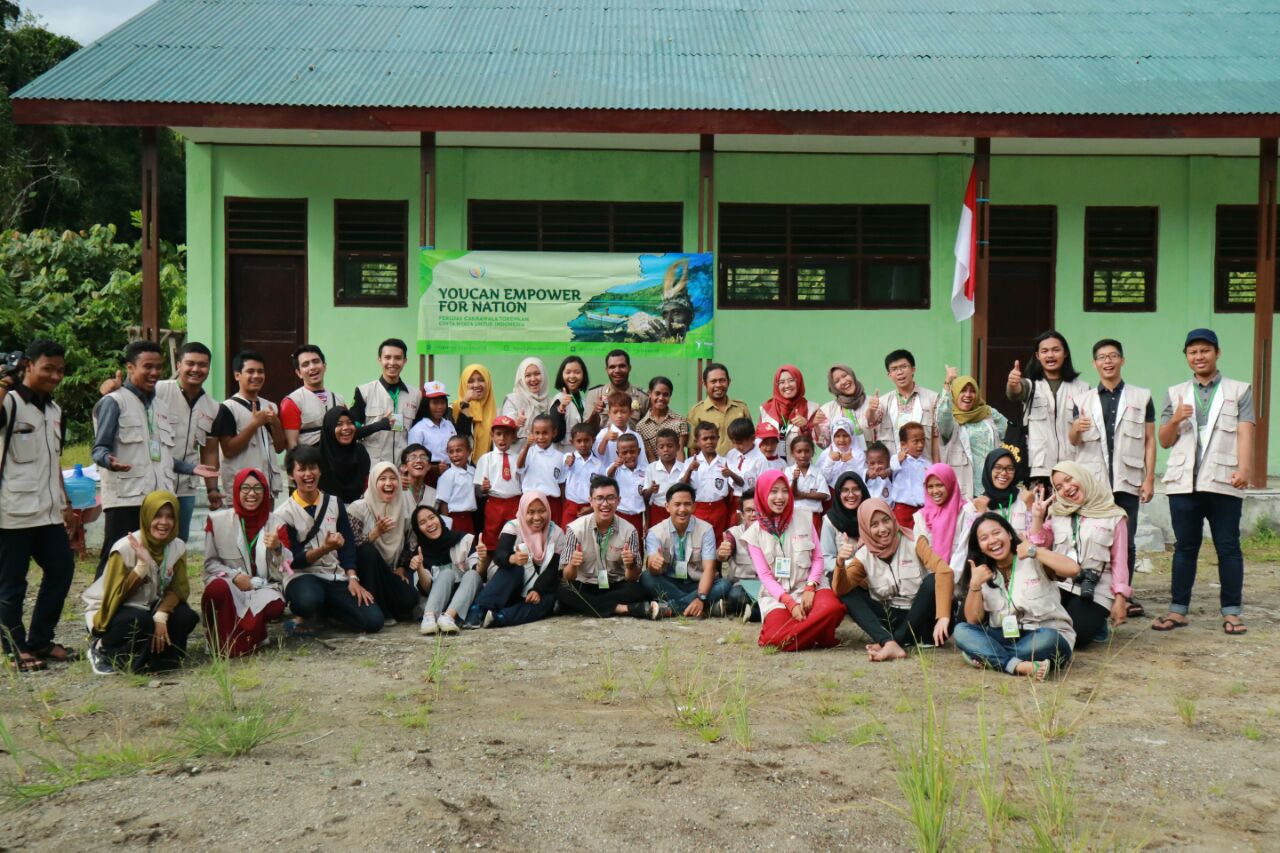 Anisyah Rachmaningtyas, must accept the reality to live in an area where there are not any communication signal, electricity, and water sources. This Ahmad Dahlan University (UAD) student explained that she was often curious of how living in a remote area was actually like. And now her wish is granted and she gets to know the real conditions of a remote area.
A few weeks ago, she participated in a community service program from Youcan Empower Indonesia along with a delegation from Special Region of Yogyakarta (DIY). This delegation was deployed in West Papua from January 16-29, 2018. In order to join the program and enter the delegation team, one must undergo a rigorous selection.
Amma, a student of UAD Mathematics Education study program, together with the others were placed in Warengkris Village, Waisai Sub-district, Raja Ampat Regency, West Papua. From his explanation, there are several teams that are divided into several divisions.
"The education division teaches in schools, teaches recitals, and and does various activities with the students, such as drawing, origami, crafts, and more. The economic division holds a cheap bazaar and promotes natural resources conservation. The environmental division organizes programs of board making, village clean up, landfill construction. On the other hand, the health division holds a practice and socialization of healthy living habits, healthy gymnastics, and medical examination," he explained.
Teaching in schools located in a remote area and meeting wth the natives was really fun. For her, the most memorable thing was when the children were told to sing national anthems and national songs and they were very enthusiastic. The children could memorize them well.
"The experience there is very impressive. It really proves the varieties of Indonesian cultures and conditions. Children there have limited school supplies and education access. They wear modest clothes with no shoes. One child only has one notebook for all lessons. It is because they are away from any access. On the other hand, the children there really love nursery rhymes."
When asked for the reason for joining the program, Amma explained that it came from her own conscience. She loves Indonesian culture and is very curious to the life in remote areas. In addition, her parents also support her. Amma states that living in a remote area made her very focused in working and doing everything. Much has been accomplished according to the plan because there were no distractions.
"Actually, there are two locations provided by Youcan Empower which are Raja Ampat, West Papua and Atambua, Nusa Tenggara Timur. Well, my parents did not support me if I was placed in NTT because it is located next to Timor Leste which is prone to conflict. So, Raja Ampat it was." (Doc/ard)
https://uad.ac.id/wp-content/uploads/field/image/suka_kepomahasiswa_uad_0.jpg
333
500
webmaster
https://uad.ac.id/wp-content/uploads/logo-uad-1.png
webmaster
2018-02-19 03:06:00
2018-02-19 03:06:00
Because of Curiousity, UAD Student Went to West Papua