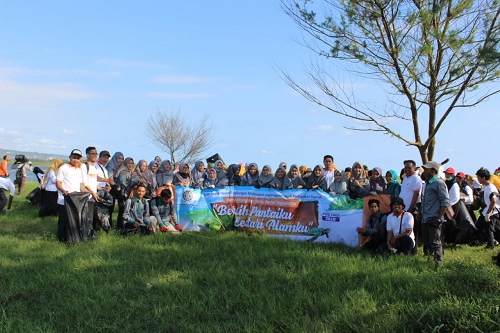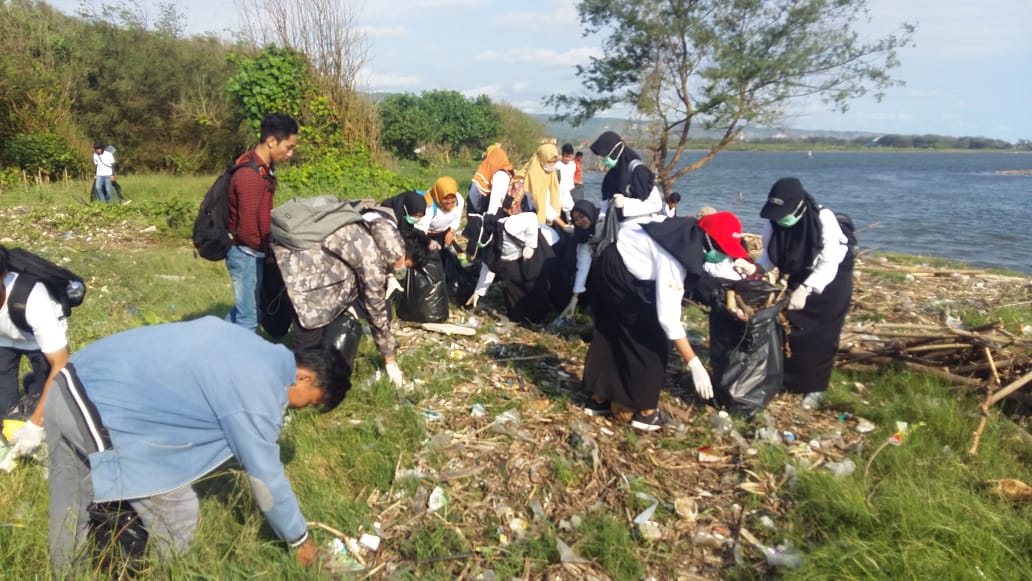 S1 students of the Sharia Banking (PBS) Study Program of the Faculty of Education and Islamic Studies of Universitas Ahmad Dahlan (FAI UAD) and Postgraduate students of English Language Education (PBI) of UAD, in collaboration with the Centre of Tourism & Creative Business (COTRES) of UAD, conducted a clean-up activity in mangrove area in the south coast of Bantul, on Sunday (2-12-2018).
A total of 175 students and lecturers from PBS and 25 PBI graduate students, together with a number of UAD Tourism Lovers volunteer students were deployed to the field to clean up garbage in the mangrove ecotourism area of ​​Baros beach.
Akhmad Arif Rifan, S.H.I., M.S.I., as the Chairperson of Sharia Banking Study Program, who was present to accompany the students and lecturers said that this activity was part of the agenda of the study program that was related to the environment, which was a manifestation of real contribution to the environment from UAD PBS. In addition, he said that this activity also aimed to instill a love for environment for PBS students as well as a manifestation of contribution from UAD as an educational institution in tourism development.
As the coordinator of this activity, COTRES Director, Nur Rifai Akhsan, explained that the activity could help grow a love and concern for the environment for the younger generation. The activity was also aimed at helping the government in developing tourism, especially in Yogyakarta. Nur Rifai Akhsan, who is also a lecturer at English Language Education of UAD, shared his expectation that the movement they carried out would be beneficial and could inspire the people awareness and concern and for all parties to work together to develop tourism in Indonesia. (PEP)
https://uad.ac.id/wp-content/uploads/field/image/peduli_lingkungan_mahasiswa_pbs_uad_lakukan_aksi_bersih_pantai_0.jpeg
333
500
webmaster
https://uad.ac.id/wp-content/uploads/logo-uad-1.png
webmaster
2019-01-05 10:10:39
2019-01-05 10:10:39
Caring for the Environment, UAD PBS Students Organize a Beach Cleanup