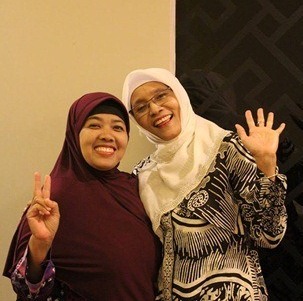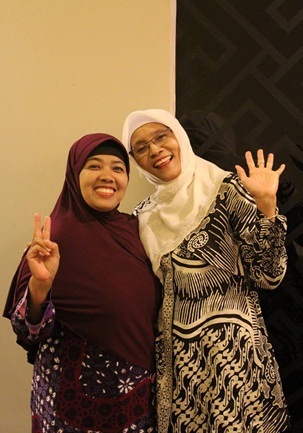 Dra. Alif Mu'arifah, S.Psi., M.Si., Ph.D., or often called as Alif is a lecturer at University of Ahmad Dahlan. Her post is the head of Pre-School Baccalaureate Study Program. Alif graduated from two universities at Baccalaureate Level i.e. Institute of Teacher Training and Education Yogyakarta (IKIP Yoygkarta) now known as Yogyakarta State University (UNY) and University of Proklamasi 45 (UP45) majoring in Guidance and Counseling. She continued her master at Gadjah Mada University (UGM) majoring in Clinical Study Program and obtained her doctoral degree from Universiti Sains Malaysia (USM) in 2015.
Alif is one of Pioneers in PG PAUD UAD establishment in 2011. She was appointed as the acting head of the department and a year later she was officially elected the post.
Now, she is not only the head of department but also a lecturer at Guidance and Counseling (BK) and at Elementary Teacher Training (PGSD) Departments. Besides she teaches Educational Management at Educational Management and Science Post Graduate Programs. Formerly, she was also a lecturer at Health Institute of Aisyiah but later resigned for she prefers to focus her job at UAD especially at PG PAUD.
'This year I ceased teaching at STIKES for I hardly have time except for UAD. I determine to develop PG PAUD,' she said. There has been a lot of achievement she acquired among others getting one billion Grant shared with PGSD and Communication Department, Accreditation Grant, Grant from Ministry of Religious Affairs etc.
Besides her determination to improve her individual capacity, she actively carries out researches and writes in scientific journals. She hopes that PG PAUD be developed and produce qualified graduates for work.
'Surely, she hopes PG PAUD be capable of competing with others, have its own laboratory schools for training. These are welcomed by the rector,' Alif said.
https://uad.ac.id/wp-content/uploads/field/image/sosok_di_balik_kesuksesan_pg-paud_uad.jpg
301
303
webmaster
https://uad.ac.id/wp-content/uploads/logo-uad-1.png
webmaster
2016-04-20 04:01:10
2016-04-20 04:01:10
Figure behind The Successful Pre-School Baccalaureate Study Program of University of Ahmad dahlan (PG PAUD UAD)