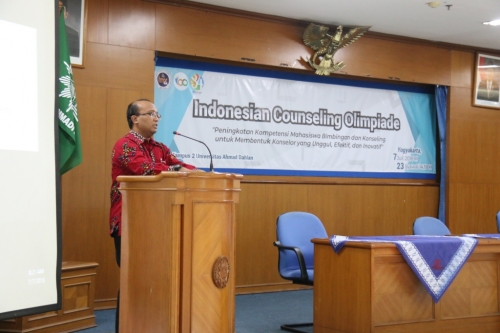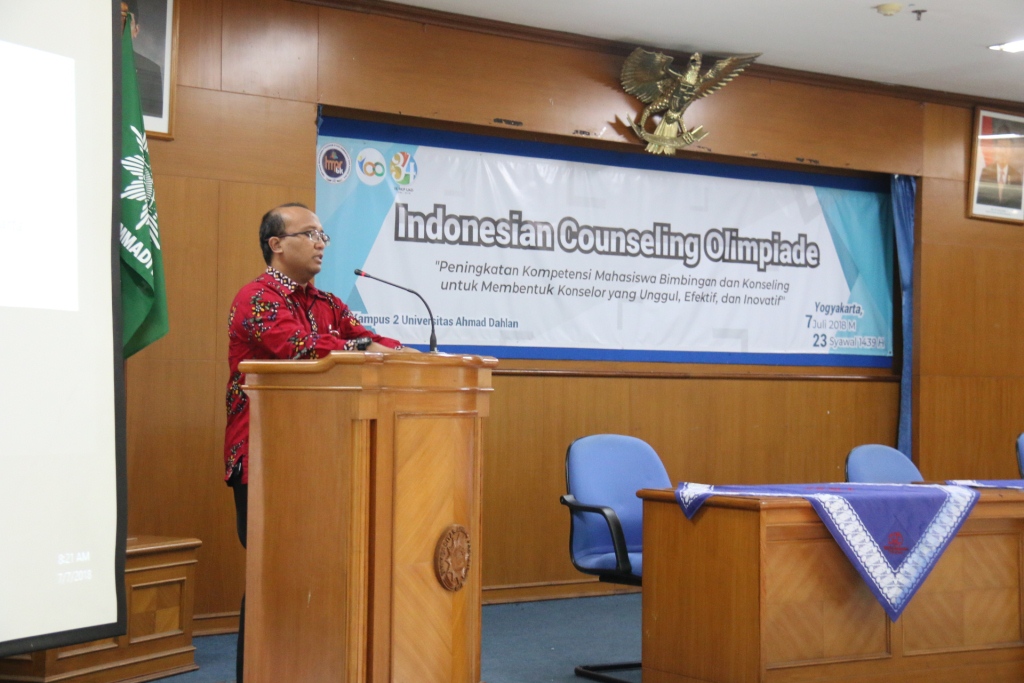 Indonesian Counseling Olimpiade (Indonesian Counseling Olympics) is a national level competition organized by Guidance and Counseling (BK) Study Program of Universitas Ahmad Dahlan (UAD). This activity aims to improve the competence and professionalism of prospective BK teachers.
The event that took place on Saturday (7/7/2018) at the auditorium of UAD campus 2 on Jln. Pramuka 42, Yogyakarta, was attended by 52 participants from 11 universities in Indonesia. The title of the Olympics was "Improving the Competence of Guidance and Counseling Students to Produce Superior, Effective, and Innovative Counselors".
Head of BK Study Program, Dr. Dodi Hartanto, M.Pd., conveyed that they were currently concerning about the competition to fill the position as a BK teacher. Dodi explained that many BK teachers did not have a counselor background.
"Out of the 7,000 existing BK teachers, only 2,000 of them have a background as counselors. The rests are from other majors," he said seriously.
He assumed that this phenomenon raised a question on the competence of BK teachers and their inability to overcome student problems at school. Therefore, he expressed his expectation that with this event, prospective BK teachers with counselor background could improve their quality in order to win the competition.
On the other hand, according to Caraka Putra Bhakti, M.Pd., a student supervisor from UAD, as well as the competition judge conveyed that this kind of event was the first one that was held by BK Study Program of UAD. The competitions that they often held were usually related to the media.
"With this competition, we have a commitment to improve student competence, propose productive ideas, and produce professional BK teachers. The goal of the event is to develop the academic ability, especially in the field of scientific paper writing," he explained.
In addition, this Olympics is organized to optimize BK student potentials and strengthen the existence of BK Study Program of UAD on the national level. The competition is divided into two categories, namely BK Olympics and scientific paper writing competition. (ard)
https://uad.ac.id/wp-content/uploads/field/image/bk_uad_selenggarakan_indonesian_counseling_olimpiade_0.jpg
333
500
webmaster
https://uad.ac.id/wp-content/uploads/logo-uad-1.png
webmaster
2018-07-18 03:10:57
2018-07-18 03:10:57
Guidance and Counseling (BK) Study Program of UAD Hosts Indonesian Counseling Olympics