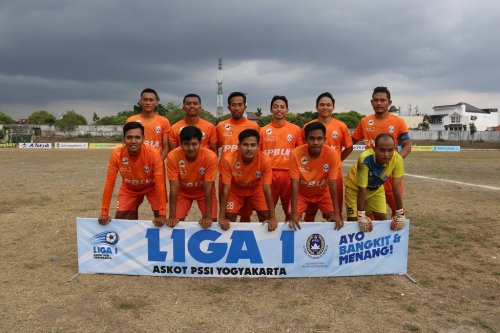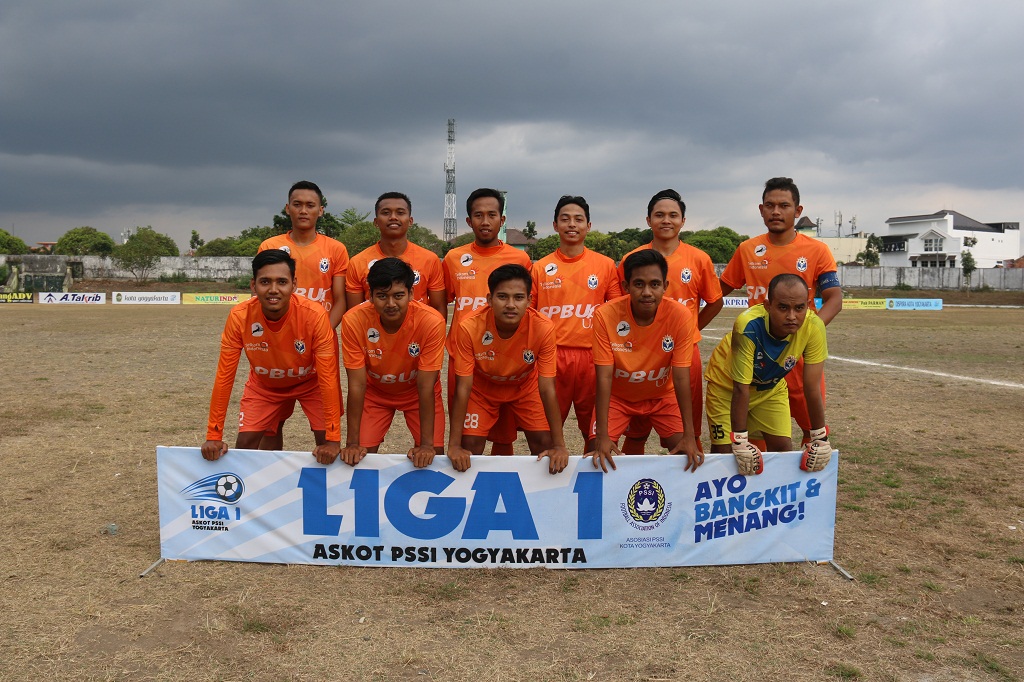 In the League 1 match of the Football Association of Indonesia (PSSI) of Yogyakarta in 2018, Orion of Universitas Ahmad Dahlan (UAD) defeated Bharata Mupat with a score of 2-0. The match, which was held at the Kridosono Stadium, went monotonous in the initial round.
Until the first break, the position was still draw with 0-0. Entering the second half of the game, both Orion UAD and Bharata took the initiative to attack and make the first goal.
In the second round, Orion UAD seemed to dominate the game. Meanwhile, Bharata Mupat occasionally relied on counterattacks through the wing defense. However, the alertness of Orion UAD defender managed to stop the attack made by the players trained by Soepardjo.
Orion UAD could score a goal after 75 minutes of the game through a defender's kick, Pramono, who was also the team captain. Four minutes later, the second goal was scored by Febi Widianto.
For the result, Orion UAD has collected four points from one draw game against MAS and one win. Anang Hadi, the head coach of Orion UAD said that he considered the additional three points earned motivate the players to compete well for the next match.
"The 4-2-3-1 formation that we applied in the first half did not produce any good result. In the second half, we changed the formation to 4-4-2 by installing two attackers," explained Anang after the match on Wednesday (09/19/2018).
Orion UAD: Nuryanto (GK), Suwandi, Pramono (C) (Gol 75'), Idham, Raenaldi (Sub 36'), Rahmat (Sub 84'), Febi (Gol 79'), Hanif, Yusuf, Guntur (Sub 67'), Wahid.
Reserve players: Agung (GK), Aldi, Fahrurozidan (Sub 84'), Kholid, Jumarno (Sub 36'), Wegha, Jindar (Sub 67').
Coach: Anang Hadi
Bharata Mupat: Andika (GK), Dimas (Sub 75'), Anggi, Fenton (Sub 35'), Munir (Sub 53'), Qaedi, Yulan, Adha, Nugrahadi, Effendi, Prasetyo.
Reserve players: Arif (GK), Panji (Sub 53'), Kholid, Pradana, Prasetyo (Sub 35'), Sultan, Rahmat (Sub 75').
Coach: Soepardjo
https://uad.ac.id/wp-content/uploads/field/image/orion_uad_vs_bharata_mupat_2_0.jpg
333
500
webmaster
https://uad.ac.id/wp-content/uploads/logo-uad-1.png
webmaster
2018-09-28 12:00:47
2018-09-28 12:00:47
Orion UAD Defeates Bharata Mupat