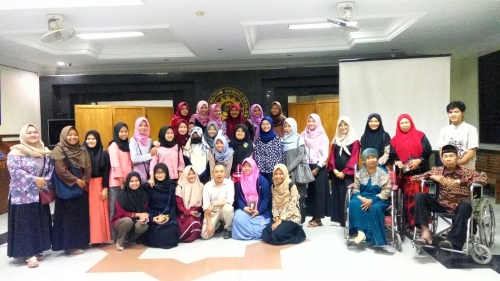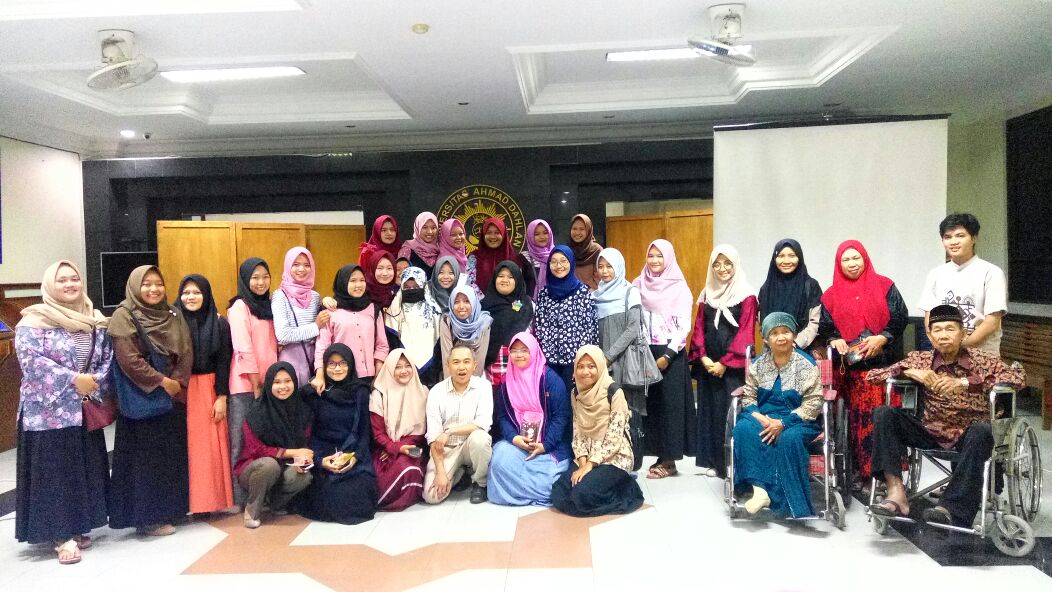 Riza Perdana Kusuma, the author of the best-selling novel Cahaya di Tirai Sakura, attended Literature Appreciation Forum (FAS) of Indonesian Language and Literature Education study program (PBSI) of Teacher Training and Education Faculty (FKIP), Ahmad Dahlan University (UAD). Apart from being a writer, he also acted as a reviewer, with Jemi Ilham as the moderator.
"Tonight, I specifically came to Yogyakarta only for UAD!" he exclaimed in the middle of the book review session.
Located in UAD Campus 2 hall on Jalan Pramuka, Riza told his life story while he was in Japan that he poured into the novel. He endlessly provided motivation to the audience, both motivation in writing and motivation in life. For him, dreams are necessary and really likely to come true someday.
"UAD is actually the seventeenth university I have visited since the launch of this book. Since beginning writing, I have promised to myself and make a commitment that this is a time for me to give back to the society. It is time I give something to the society, serve the community. I do this not for the money, but I do this voluntarily as something given by Allah SWT. So, once this was accomplished (the publication of Cahaya di Tirai Sakura), I promised that I would try to attend every invitation that I get," said Riza when met after the event.
Riza admitted that he deeply appreciated the enthusiasm of the audience that was present in the book review of Cahaya di Tirai Sakura.
"I am always excited when I see other people appreciate my book. There are not many people who are given a chance to be able to share what they experienced. And, alhamdulillah, I have earned a lot in this life that I want to always share everything. Every time I see this kind of enthusiasm, it feels like a blessing for me."
In an event that was held on February 28th 2018, Riza shared a variety of unique stories during his stay in Japan, his writing motivation, and his tips to be successful in life. (dev)

https://uad.ac.id/wp-content/uploads/field/image/penulis_cahaya_di_tirai_sakura_sambangi_fas_uad_0.jpeg
281
500
webmaster
https://uad.ac.id/wp-content/uploads/logo-uad-1.png
webmaster
2018-03-09 01:48:40
2018-03-09 01:48:40
The Author of Cahaya di Tirai Sakura Visited FAS of UAD