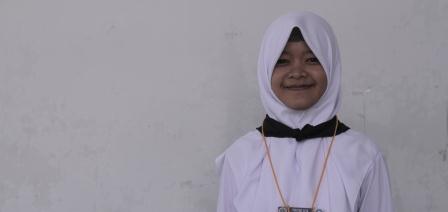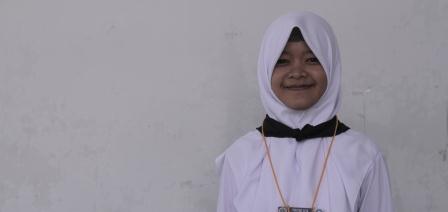 New (University of Ahmad Dahlan) UAD students with various backgrounds have been officially admitted. Their ambitions to study at the university also vary. One of new students at Chemical Engineering department, Mar'atul Husna, said to the Public Relation of UAD that she is admitted with scholarship for the have not (bidik misi). She said she was grateful for being accepted in the desired department and for the scholarship. However, she said that it was not easy for her to get the government scholarship. She admitted that she had prepared for it since she entered senior high school (SHS) and after graduated from it.
'I realize that my parents cannot afford it, but I must have my dream come true. This is my future. I prepared for the scholarship seriously since I was at first grade in SHS. Alhamdulillah, now I get it," Husna said at P2K on Thursday (1/9/2016).
She had prepared for the scholarship for three years long in SHS. Not only did she focus on academic achievements but she also contributed many trophies of different achievement for her SHS ranging from Cerdas Cermat Competition up to the best in provincial Dance Competition.
"Besides focusing on the study, I also searched for information actively to my senior and in the internet," she said.
She said that she was not worried to study at UAD, which is private university. Nevertheless, she felt proud of the chance to study at UAD. The pride will be realized by learning seriously and giving the best for UAD.
"For me It does not matter whether to study at private or state university, because what is the most important thing our capabilities. Wherever we are we can be successful when we are serious." she ended. (H)
https://uad.ac.id/wp-content/uploads/images/stories/berita/Generasi-UAD-sarat-dengan-Prestasi.jpg
212
448
webmaster
https://uad.ac.id/wp-content/uploads/logo-uad-1.png
webmaster
2016-09-28 03:33:34
2016-09-28 03:33:34
The New UAD Students Full of Achievement