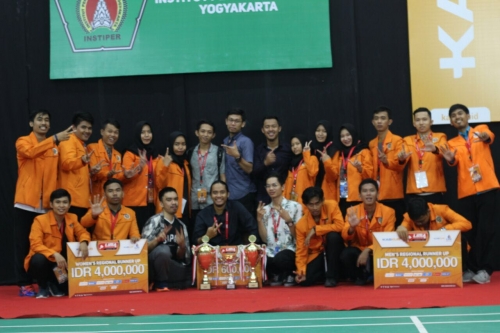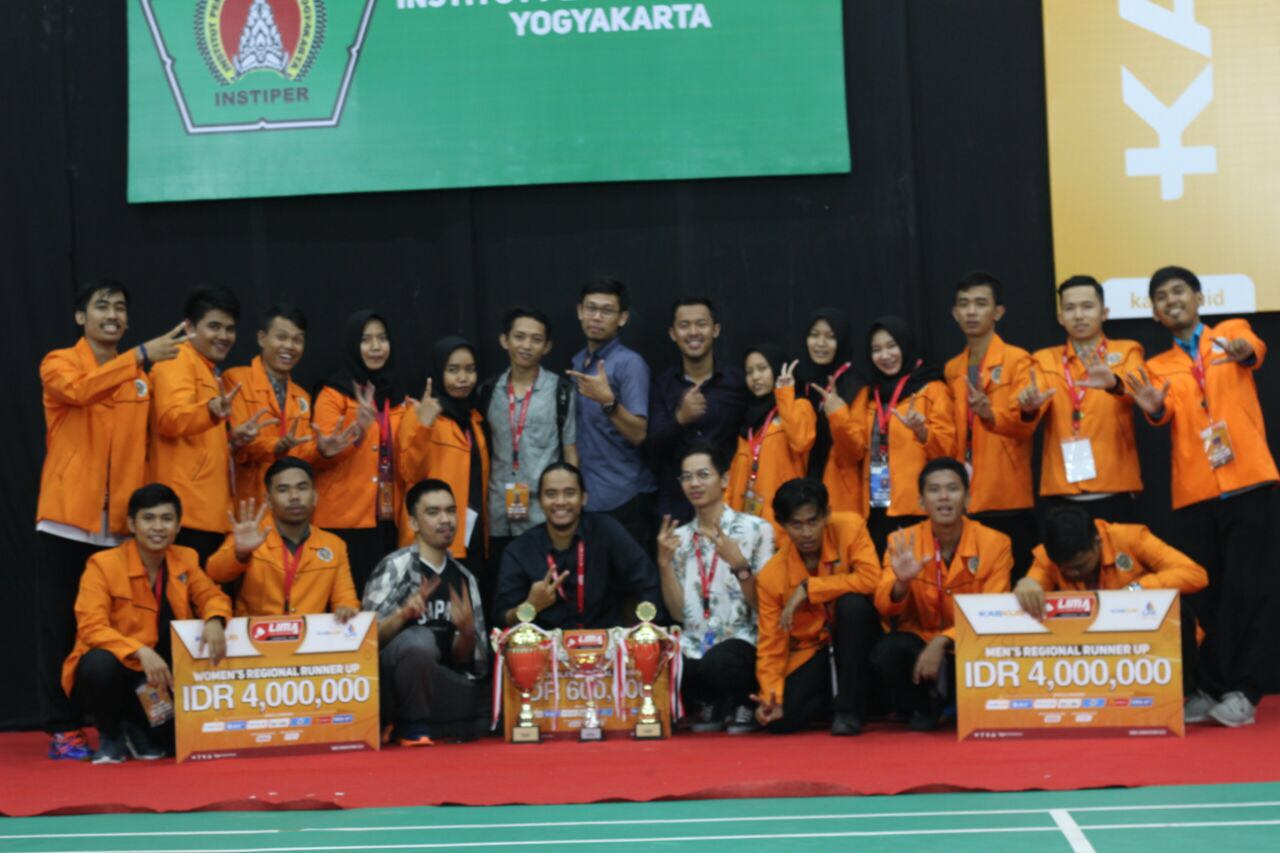 Both Men's and Women's Badminton teams of Ahmad Dahlan University (UAD) won 2nd place in Badminton Student League (Lima): Kaskus Central Java and Special Region of Yogyakarta Conference (CJYC). The event was held on 11-16 April 2018 at Grha Instiper.
This achievement is an improvement, after winning the 3rd place in the previous year. Although UAD does not have any faculty or study program specializing in sports, the students' achievement in badminton shows that UAD has great athletes.
From the explanation delivered by Amri Rais, the Chairman of Student Activity Unit (UKM) of Badminton UAD, preparation has been done so far to improve the quality of the team is by extending the practice hour and communicating more intensely.
"Our initial goal is to be able to play in the semi-final, but alhamdulillah we managed to become the 2nd place winner. This exceeds our target. We hope that the Badminton of UAD can have achievements on regional, national, and international levels. With this victory, we also ensure the men's team is entitled to participate on the national level of Lima," said Amri.
Meanwhile, behind the victory, he expressed that there were obstacles that still had to be addressed. For example, in relation to transportation, the team departed individually by using their own vehicle (motorcycle) during the competition. He hopes the university can provide transportation facilities in the form of a vehicle to reduce the risks for the players to get injured on the way.
In addition, to bring out the potential of the team, he wanted the university to improve the quality of their basecamp. All this time, they could not access internet in their basecamp. Moreover, it was often flooded due to its location, which was on the basement floor. According to him, the Internet network could be utilized to improve the performance of the team since they could look at international athletes' badminton game videos on the internet.
On the other hand, the Badminton coach of UAD, M. Haqqiy Ady Saputra said that the performance of the team was extraordinary and beyond expectations. The results obtained were thanks to their togetherness, mental state, communication, as well as support from the supporters. (ard)
Men's Team: Joko Rianto, Lalu Dwi K, Tomi Irawan, M. Wian Arifana, Bayu Astriyanto, Hafidh Mustofa, Fachriansyah, Ragat Subagia, Moh Rifqi F, Agung Septia H, Rauh Akbar, Yoja Wikes S.
Women's Team: Eksa Malvin M P, Ria Bakti Yuanasari, Utari Esi Faatihah, Vetty Nirmalasari.
https://uad.ac.id/wp-content/uploads/field/image/tim_badminton_uad_juara_2_liga_mahasiswa_2_0.jpg
333
500
webmaster
https://uad.ac.id/wp-content/uploads/logo-uad-1.png
webmaster
2018-05-12 04:34:22
2018-05-12 04:34:22
UAD Badminton Team Won 2nd Place in Student League