Universitas Ahmad Dahlan (UAD) Yogyakarta exhibited 40 photo collections of mosques that were photographed within the country and abroad. The photos were exhibited with the theme "The Beauty of Mosque Photos from UAD", which were displayed during the 2018 Jogja Halal Fest (JHF) event at Jogja Expo Center from Thursday to Sunday (11-14/10/2018).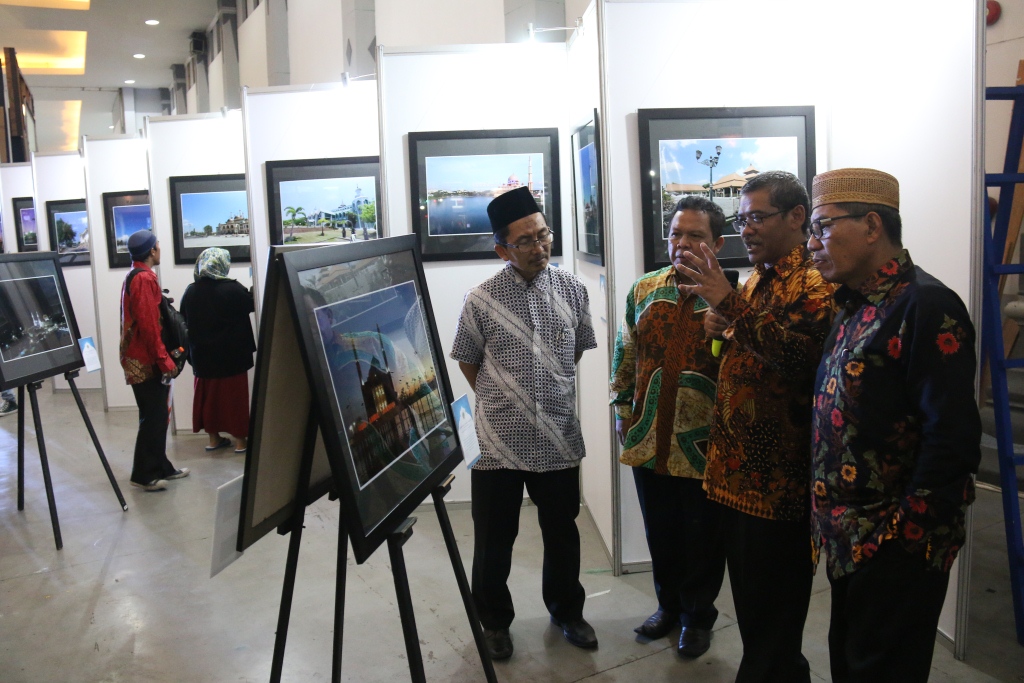 Dr. Muchlas, M.T., UAD Vice Rector I as well as the photographer of the photos, revealed that the majority of his photographs were taken while carrying out duties from UAD. Although he is working as a lecturer, he still allocates his time to do his hobby.
"It is not easy to allocate and manage time to teach, carry out duties as a vice rector, and do my photography hobby. Many photos were taken in Indonesia, some of which were taken abroad, such as in Turkey, Egypt, Arab and Malaysia," he said at the opening of the exhibition.
Even so, he stressed that he took the photographs as someone who had a hobby in photography, not as a professional. Muchlas also explained that he took those mosque photos as an attempt to document the existence of Islam inside the country, as well as abroad.
Meanwhile, the Rector of UAD, Dr. Kasiyarno, M.Hum., expressed his gratitude to the committe of the 2018 JHF who gave the opportunity to UAD to exhibit the mosque photo collections. This exhibition is also supported by students from UAD Lensa Student Activity Unit (UKM).
"This is the first time for JHF 2018 to have a photo exhibition from UAD. Hopefully, in the future, this collaboration can continue. For UKM Lensa students, this is a valuable experience that they cannot find in class. A hobby in photography must be practiced. No one knows if someday it can become a profession that supports future careers," said Kasiyarno.
On this occasion, Kasiyarno handed over the preamble to the committee as a symbol of the opening. In addition, there is a handover of photo collections of UAD Islamic Center Mosque to one of the JHF 2018 participants. (Ard)
https://uad.ac.id/wp-content/uploads/field/image/uad_pamerkan_koleksi_foto_masjid_luar_dan_dalam_negeri_3_0.jpg
333
500
webmaster
https://uad.ac.id/wp-content/uploads/logo-uad-1.png
webmaster
2018-10-17 02:16:39
2018-10-17 02:16:39
UAD Showcases Local and Foreign Mosque Photo Collections