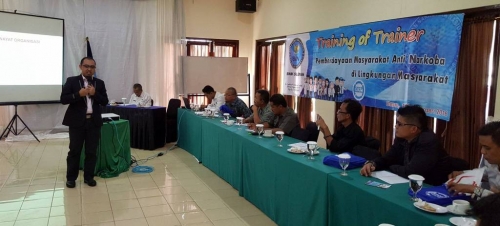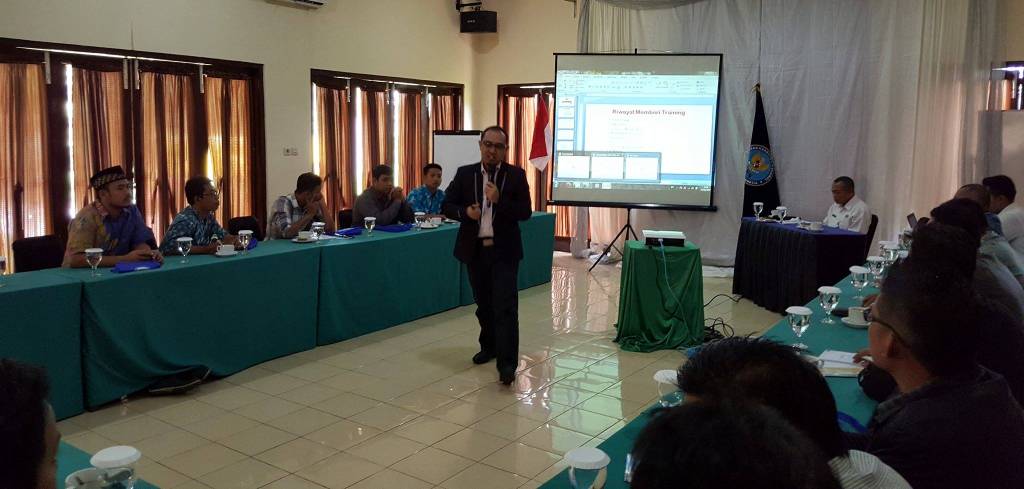 'It is suggested that village officers and elderly people inform and motivate drug addicts to take a program for rehabilitation,' said Gatot Sugiharto, S.H., M.H in front of village officers and the task force of counter narcotics agency.
'The village officers and the team are prepared to be trainers, who will manage their subordinates in their respective territory,' Gatot said when met at his office (29/2/2016)
According to Gatot, who is the lecturer at Faculty of Law University of Ahmad Dahlan (UAD), in Yogyakarta Special Province there are still numerous drug abusers and drug-illegal vendors. This is due to seasonal residents of students coming from distant areas and lacking of parental care.
On March 14th – 16th, Gatot together with the National Counter Narcotics Agency of Sleman regency, Badan Nasional Narkotika Kabupaten (BNNK) plan to hold Training of Trainer (TOT) for school students.
The chief of Sleman BNNK Drs. Kuntadi encourage that boarding house owners in the area make imperatives for the tenants to obey government rules on drugs. This is to ensure that drug abusers and illegal vendors do not settle at boarding houses. This is due to the fact that boarding houses often become spots of illegal drug transactions and communal drug abuse.
'This year we are putting sticker notices at boarding houses in Sleman. We also encourage boarding house owners to help implemented and to make sure that there is no drug abuse,' he said as counseling on Community Empowerment for Counter Narcotics in Society at Pring Sewu Restaurant on Wednesday (17/2/2016).
Some 20 counselors of different professions took part in the training. Those counselors are expected to be vanguards and strategic partners of Sleman BNKK to eradicate drug abuse.
'By now, we will monitor them for the next two months to see how effective they are,' he added
School students become the next target for Sleman BNNK's training of the danger of drug abuse. Besides that, a board of counselors for school students will be founded to provide right information to prevent them from drug abuse.
https://uad.ac.id/wp-content/uploads/field/image/gatot_uad_hukum_0.jpg
226
500
webmaster
https://uad.ac.id/wp-content/uploads/logo-uad-1.png
webmaster
2016-03-04 02:38:40
2016-03-04 02:38:40
Various Ways to Prevent from Drug Abuse