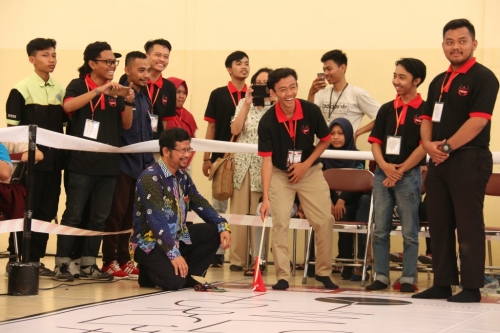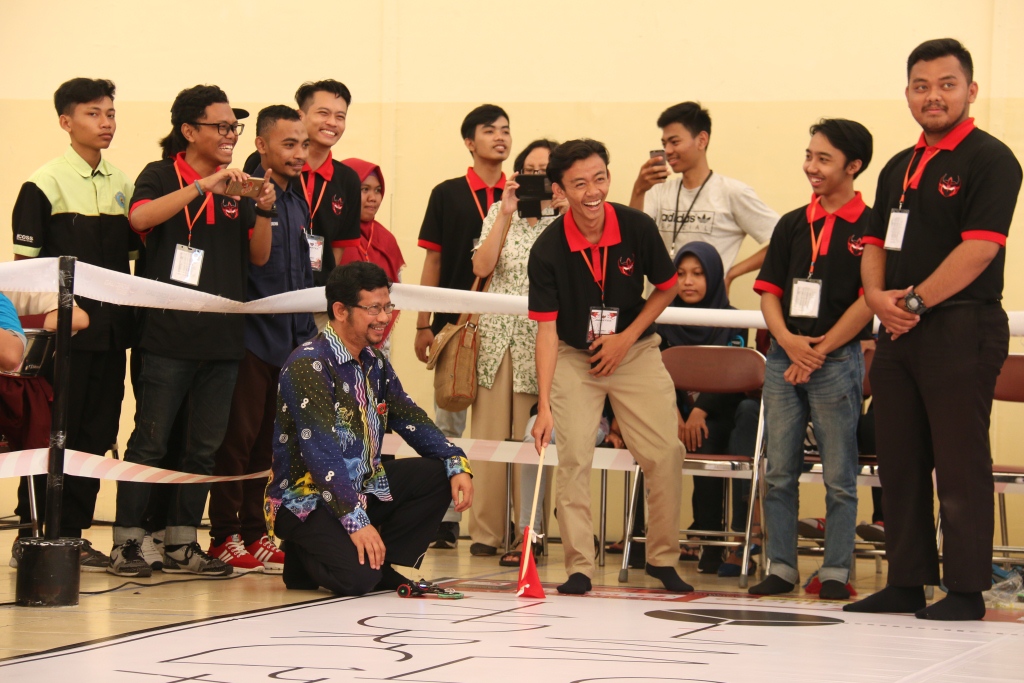 Ahmad Dahlan Robotic Competition (ADRC) was held again at the end of 2017. The competition that has been routinely held for the last 6 years was joined by students from various parts of Indonesia. The main headline of this event was "Developing Potentials of Young Generation in the Field of Robotics".
Taking place in Basiyo Building of XT Square on Wednesday (27/12/2017), 122 teams took part in the event and were divided into 2 categories. The category of line follower robot was joined by 75 teams, while the sumo robot was joined by 47 teams. The participants of the event were students of elementary, junior, and senior high school who were willing to compete for trophies from the governor, mayor, and UAD.
Dr. Abdul Fadlil, M.T., Vice Rector III, in his speech at the opening ceremony said that ADRC could provide positive benefits for millennial generation. Representing Universitas Ahmad Dahlan (UAD), he highly appreciated the organization of this robot contest.
"This event is a pride. Sustainability is very important. Thank you for the hard work and innovation of the committee and all those who have supported this event, especially all the participants. "
Each year, there is an increase in the number of the participants of the competition. ADRC becomes a place to share knowledge and experience related to robotics field. In the future, technology will be more advanced and sophisticated. Progress will only be realized if the younger generation is introduced with technology from an early age. The love for technology has to be increased steadily, complemented with new creations and innovations.
"Devices made with technological innovation will not prosper humanity if humans do not master the technology. Indonesia must be independent in technology. Hopefully, the participants can be the successor and role model who will become the future leader of the nation," said Fadlil.
Meanwhile, Vice Dean of the Faculty of Industrial Technology (FTI), Endah Sulistiawati, S.T., M.T., said that for the first time ADRC 2017 synergized with "Technology Days" which was a celebration for the anniversary of FTI. She was very supportive of this activity. She hoped the participants can show all their potentials in the competition by upholding the values ​​of sportsmanship. (ard)
https://uad.ac.id/wp-content/uploads/field/image/adrc_uad_0.jpg
333
500
webmaster
https://uad.ac.id/wp-content/uploads/logo-uad-1.png
webmaster
2018-01-03 04:25:05
2018-01-03 04:25:05
ADRC 2017 Invited Students All Over Indonesia